We have all heard of breast implants that have gone awry—either deflated, leaked, increased scarring around the implant, or simply do not work with a woman's body type anymore as she may lose or gain weight after having the initial procedure.
Thankfully, there is a solution for breast implants that cause patients trouble, and that solution is breast revision surgery, also known as breast implant replacement.
You may consider this procedure to regain a youthful shape to your breast, increase or decrease your breast size, or to improve the symmetry of your breasts. If any of these are concerns of yours, breast revision surgery may be the choice for you.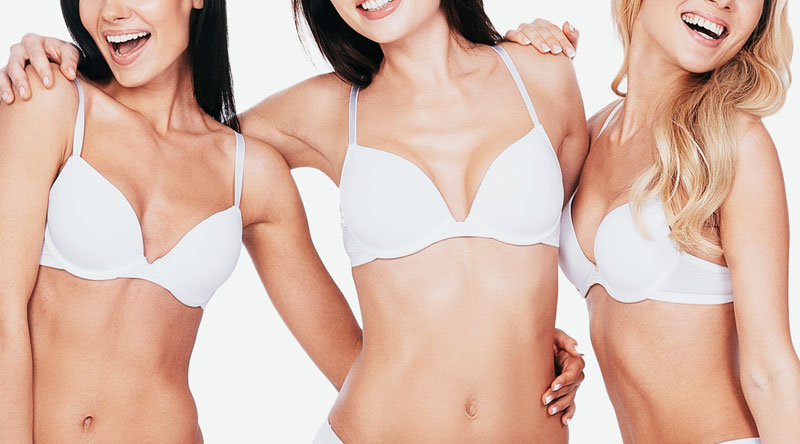 WHAT IS BREAST IMPLANT REPLACEMENT?
Breast revision surgery is one of the top five most common forms of cosmetic surgery, according to The American Society of Plastic Surgeons. Breast implant revision surgery is performed to change the size or type of your silicone or saline breast implants, and to correct any complications you may be experiencing from a previous breast augmentation. This cosmetic surgery requires removal and/or replacement of your existing breast implants. Its goal is to restore the youthful appearance and shape of your breasts. Some women who undergo breast implant revision may also consider breast augmentation, breast lift, breast reduction, or possibly liposuction. During a personal consultation with Dr. Suarez, he will discuss if any of the above treatments are right for you.
CANDIDATES
You prefer to increase or decrease your breast size.
You would like to improve the symmetrical appearance of your breasts.
You have scarring or swelling issues that have developed around the breast tissue as a result of your existing breast implants.
Your breasts have changed appearance after pregnancy and/or breastfeeding.
You have gained or lost weight that has changed the appearance of your breast implants.
You would like to undergo a breast lift to enhance a previous breast augmentation.
You are experiencing aesthetic issues from a previous breast implant surgery and would like to rectify those issues.
You would no longer like to have breast implants and are opting for their complete removal.
TYPES OF BREAST IMPLANT REMOVAL AND REPLACEMENT
Depending on your needs for a breast replacement, Dr. Suarez will help you decide which procedure is best for you.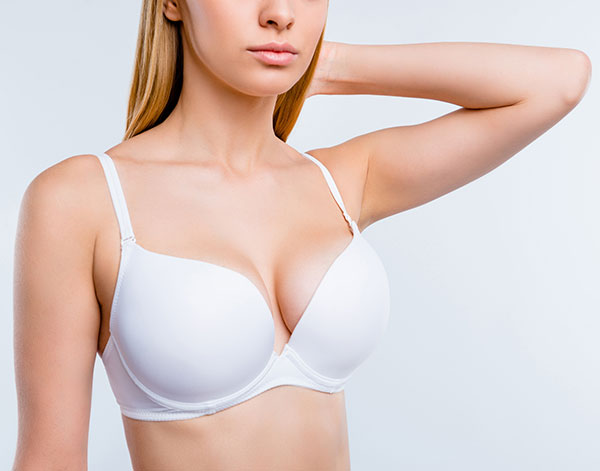 CHANGES IN SIZE OF IMPLANT
You may decide to change implant size. If so, your surgeon will use your original incision for implant removal and replacement. For a larger implant, Dr. Suarez will enlarge the space in your breast surrounding your implant to accommodate the larger-sized implant. For a smaller implant, the doctor will reduce the size of the space in your breast surrounding the implant and then use sutures to properly secure the smaller-sized implant. You may or may not elect to do a breast lift at the same time.
CAPSULAR CONTRACTURE
The term capsular contracture means that the scar tissue around the breast implant may be causing the breast to harden, to look different, and to cause pain from the tightening of the capsule around the breast. To rectify this issue, Dr. Suarez will most likely use the same incision that was used for your original implant surgery and then will insert a new implant.
IMPLANT RIPPLING
When the edges of saline breast implants can be seen and are able to be felt through the surface of the skin, Dr. Suarez will reposition or remove the implants, using the same incision that you had during your initial implant insertion. Sometimes, depending on his judgement, Dr. Suarez may use a different kind of implant or place a new implant into a different area of breast space that either has thicker muscle covering it or uses other tissues that cover the edge of the implant.
IMPLANT MALPOSITION

You may have noticed that your breasts seem poorly positioned after implant insertion. Implant malposition is a result of the implant pockets either being placed too far apart or too close together. In cases of implant malposition, Dr. Suarez will readjust the scar tissue from the capsule that surrounds the implant and reconstruct the breast pocket to a more appropriate position by using suturing techniques. The doctor may also recommend the use of an acellular dermal matrix product to improve support of your breast. This product is designed specifically for reconstructive surgeries; it is very strong and has the ability to expand under constant pressure and move along with the contour of the skin.
IMPLANT REMOVAL
Perhaps your implants are too large and your skin has stretched; in this situation, Dr. Suarez may recommend implant removal in tandem with a breast lift. However, implant removal by itself may suffice. The original implant insertion incision will be the one used to remove the implant as well. In addition, the lining surrounding the implant, also known as the capsule, will be surgically removed to aid in more rapid healing.
ELEVATION OF NIPPLE AND AREOLA POSITION
After a breast implant, your nipples or areola may need to be repositioned higher. In this case, an incision around the upper part of your areola will be made. However, if you need extreme amounts of lifting and tightening, the doctor will make an incision around the entire areola and vertically toward the crease under the breast. If your nipples need to be raised, the nipples and areolas will stay attached to the tissues beneath them and this will prevent loss of sensation and allow for future breastfeeding, if desired.
TYPES OF IMPLANTS
It is important to know the type of implant you currently have and what type of implant is being used to replace it. Dr. Suarez will discuss the best options for you. For your reference, descriptions of the types of implants are provided.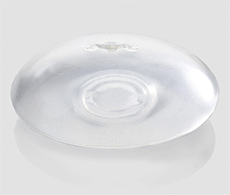 SALINE-FILLED BREAST IMPLANT
These implants have an outer shell of silicone that is filled with saline solution. Some saline-filled breast implants are pre-filled, and others are filled during the implant surgery itself. These implants vary in size and have either smooth or textured exteriors.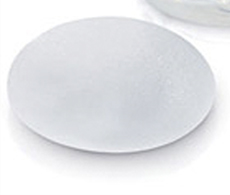 SILICONE-FILLED BREAST IMPLANT
These implants have a silicone exterior shell that is filled with silicone gel. Silicone-filled breast implants vary in size and have either smooth or textured exteriors. These implants are approved for breast augmentation in women age 22 or older and for breast reconstruction in women of any age. They are also used in breast revision procedures.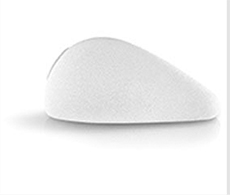 COHESIVE GEL SILICONE IMPLANT

This breast implant has a silicone exterior shell that is filled with silicone gel. This implant requires a larger surgical incision than saline or gel-filled breast implants. They vary in size with textured shells and are approved for breast augmentation in women age 22 or older and for breast reconstruction in women. Cohesive gel silicone implants are also used in breast revision surgeries.
ADDITIONAL/OPTIONAL PROCEDURES
After your breast revision surgery, you may discuss the option of additional surgical procedures to your breast. Many women elect to have a breast lift after breast revision surgery. A breast lift corrects sagging and uneven breasts and improves issues of drooping nipples and stretched-out areolas.
If you are interested in learning if you are a good candidate for breast revision surgery, please schedule your consultation with Dr. Suarez here.
PROCEDURE
Dr. Suarez will discuss your surgical plan with you prior to your surgery. Once the surgery is begun, he may decide to combine different techniques to ensure great results. You will thoroughly discuss all procedures before entering into surgery.
Most commonly, general anesthesia is used for a breast implant replacement; however, local anesthesia or intravenous sedation may be preferred in some instances.
AFTERCARE AND RECOVERY
POST-OP
Once the procedure is completed, a gauze bandage will be wrapped around your breasts and chest, or you may wear a surgical bra. You may have drainage tubes attached to your breasts as well. Dr. Suarez has an open-door policy, and you will be closely monitored not only immediately after surgery, but also during follow-up appointments. You will be able to leave the hospital usually on the day of surgery with an adult who can provide you with aftercare. You must feel comfortable that you or your caregiver will be able to empty and reset breast drains.
SYMPTOMS AFTER SURGERY
After surgery, you may experience some discomfort depending on the size and placement of the implants. Such discomfort includes pain, stiffness, swelling, bruising, and itching. Even though you will have to refrain from exercise, you should be walking on the day of surgery.
RECOVERY TIME FRAME
Once you are home, as you learned, you will have to care for your drains, as well as wear compression garments and take antibiotics, if prescribed. If you are doing a breast lift in tandem with your breast revision surgery, the recovery time will be longer. You must avoid heavy physical activity for at least two weeks after the procedure. Also, being conscious of breast pain and what aggravates it will help ensure you do not unnecessarily experience added discomfort. During the early healing period, you may have to wear a compression bra to keep the implants in place and reduce swelling. Stitches that do not dissolve on their own will be removed. Even though there may be some discoloration and swelling at first, you will eventually heal.
After about two to six weeks, the residual swelling will resolve. You may be able to return to work at this time. Also, if you experience tingling or altered sensations around the breast, don't be alarmed. These sensations around the incision site usually decrease over a few weeks to a few months.
Finally, as long as you do not gain or lose too much weight, you will heal well and have a proportionate and healthy look to your breasts.
COST
The costs of breast revision surgery can vary based on your specific needs. Dr. Suarez's consultation will provide costs for each procedure.