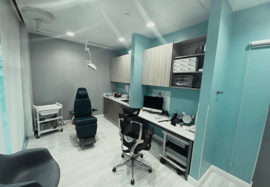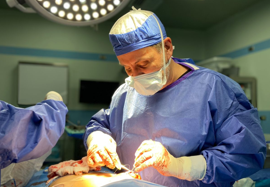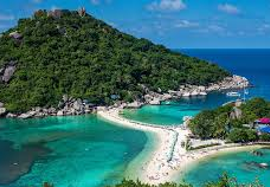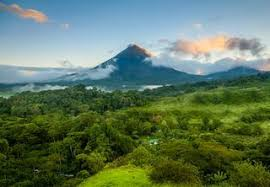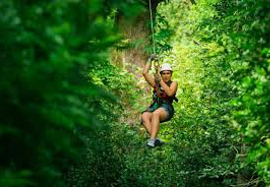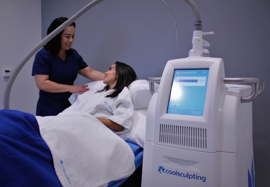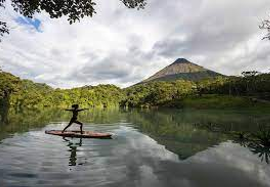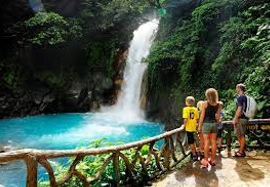 Being a mom is one of the most rewarding experiences a person can have. However, it's also one of the most strenuous and challenging jobs and can take an enormous physical toll on a woman's body. That's why the Mommy Makeover offered by Dr. Suarez is a fantastic option to rejuvenate the body, get rid of unwanted fat, reshape problem areas, and make Mommy feel great in her own skin again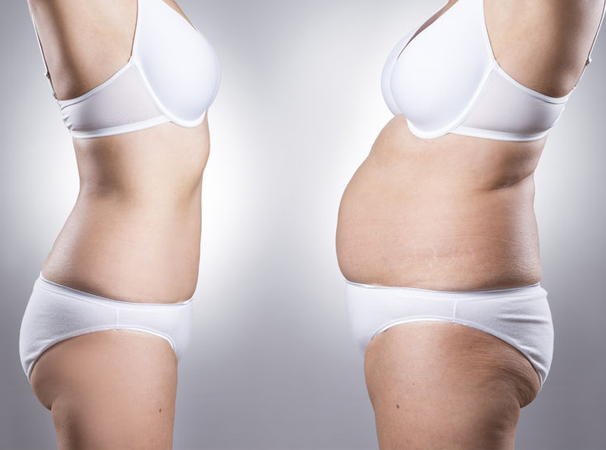 WHAT IS A MOMMY MAKEOVER?
The world-renowned Mommy Makeover consists of a set of mix-and-match procedures that give patients a whole variety of options to make their body look young again. These options include skin-tightening, fat removal, lifts, tucks, augmentation, reduction, contouring, and even facial procedures that can be combined depending on your desired results. Dr. Suarez will work with you, assessing your particular problem areas, desired results, and general health and well-being to decide which options are right for you.
IS THE MOMMY MAKEOVER FOR YOU?
Because the Mommy Makeover has so many choices, it is an extremely versatile plastic surgery option that is sure to increase your self-confidence and re-energize your whole life. If you feel like you have been working hard and neglecting your own physical preferences to take care of others, if you are generally healthy and active, if you need a boost to your body to make you feel sexy again, you may just be a good candidate for some or all of the elements of the Mommy Makeover.
SURGERY OPTIONS
Patients have a whole host of selections they can make depending on their own issues and desires when it comes to this procedure. The Mommy Makeover is deeply tailored to you and you alone, so you can get at all the sources of bodily insecurity and start to recapture your youth.
TUMMY TUCK
The long-term effects of pregnancy are often tough on a woman's body and can be very stubborn. If altering your diet and stepping up the exercise regimen haven't had the intended impact on your midsection, a tummy tuck is a very viable option to reshape and thin out this area so you can feel comfortable in your skin. A tummy tuck, or abdominoplasty, works to tighten up the skin and muscles and creating a shapely, thin midsection you can feel proud to show off. The procedure can also get rid of scars, stretch marks, sagging skin and even belly button abnormalities that may diminish your belly-related self esteem.
LIPOSUCTION
Liposuction also works to remove fat from a multitude of areas to give the individual a thinner, tighter, more streamlined body. Whether it's your stomach, your thighs, or your behind that's been keeping you out of a bikini in the summertime, liposuction can work wonders on these and other areas so you can feel as young and hot as ever.
BREAST AUGMENTATION W/ IMPLANTS
Enhancing the breasts can work wonders on many women's confidence, and can be an excellent accompaniment to the tummy tuck, liposuction, or other surgical options within the Mommy Makeover universe. Breast implants are often a wonderful addition for women whose breasts have been altered by pregnancy and breastfeeding and now appear smaller or less perky.
If you decide to go with implants, Dr. Suarez will help you choose which type is the best for your body. The science of breast augmentation has come a long way and there are many different choices available. He will consult with you on the size, composition, placement, shape, and location of the necessary incisions.
BREAST AUGMENTATION W/ FAT TRANSFER
If you wish to enhance the size and shape of your breasts without using implants made of materials foreign to the body, breast augmentation using fat transfer may be a great alternative. This involves a process called liposculpting, where amounts of fat are removed from other parts of the body via liposuction and relocated to the breasts. Not only will your body remain one hundred percent natural, your new breasts will also have a more natural look and feel than with the use of silicone or other synthetic substances.
BREAST LIFT
A breast lift, or mastopexy, works like many other cosmetic surgeries by removing excess skin and lifting the surrounding tissue to boost and sculpt the breasts' appearance. Like fat transferring, this procedure works wonderfully for women who prefer to keep their bodies free of inorganic materials, and also just want to reshape the breasts without altering their size. This can be the case when things like pregnancy, age, and gravity have altered the body's appearance and lead to sagging and loss of the attractive youthful form.
BREAST REDUCTION
Large breasts can be a huge problem for many women, especially after having children. If yours are heavy and cumbersome and put you in physical pain, a breast reduction may be recommended and could open up the path to a dramatically better, more comfortable life. Not only can this surgery lessen the physical burden, but you may lose some psychological weight along with the confidence boost of that dainty new body.
ANCILLARY PROCEDURES
Patients may also elect to add on any number of facial procedures like dermal fillers, Botox, lifts, and more. Your face is the first thing people see, and improving its appearance can only enhance the way you feel about your looks. While facial procedures are not a typical part of the Mommy Makeover, if you feel the desire to make your face look younger too, make sure to discuss your options with Dr. Suarez during your initial consultation.
THE PROCEDURE
The specifics of each surgical endeavor will vary widely in the case of Mommy Makeovers. Because it entails multiple procedures, both the surgery itself and the recovery process will be lengthier than with any single enhancement. Patients may choose to undergo multiple procedures at once, or they may prefer to space them out to allow the body to heal fully between each new ordeal.
AFTER SURGERY
Your body requires upkeep, and any changes in diet, fitness, and potential pregnancy can alter the effects of surgery. The choice between undergoing multiple procedures simultaneously or spacing them out may also dictate how soon results become visible.
Breast and body procedures will require dressing and compression garments wrapped around the treatment area to help reduce any swelling. Some swelling, bruising, and soreness are perfectly normal in the days following surgery. Some symptoms may persist for a few months after the procedure. Dr. Suarez will be happy to discuss these ahead of time during your consultation so you have a more specific idea of what to anticipate and how to care for your body.
The healing process will depend greatly on the number of procedures done at one time. If you elect to have two or more processes completed in one day, expect a slightly longer period of recovery (the period also depends on the particular procedures). Allow two to three weeks of rest and care to lessen the physical impacts and possibility of side effects or complications. During this time you should avoid any physical exertion, including exercise, lifting, sex, and anything that could jostle the affected areas.
Like everything else, pricing will revolve around the details of your own Mommy Makeover. Each Mommy Makeover is completely customized for your individual case, so cost will vary. Dr. Suarez will be able to provide you with an estimation of cost during your consultation once it is decided the procedures you wish to undergo, and whether you opt to receive ancillary procedures.