Over the last few years the number of minimally invasive procedures has increased by over 100%. Often deemed 'lunchtime procedures' these modalities allow patients to return to normal activity almost immediately after they undergo the treatments, with down times of less than two hours.
Today, both men and women search for affordable, fast and safe ways to maintain their youthful appearance and improve their looks. These procedures are designed to treat the face and the body, whether lifting, tightening or sculpting.
Liposuction used to be the go-to procedure for body contouring but has only recently been matched by noninvasive techniques that don't require general anesthesia, incisions or hospital stays. Even though the noninvasive procedures may not produce as dramatic a result as liposuction, the convenience is difficult to overlook.
Among the noninvasive techniques that have recently been introduced to the market is Cryoplipolysis, which is based on the theory that fat cells are more vulnerable to cold temperatures than other skin cells. This procedure has been available commercially for the longest period of all the other modalities. The use of cold temperatures to target specific areas of fat cell accumulation has been proven to kill fat cells. This in turn causes the body to have an inflammatory response, eventually digesting the dead cells via the surrounding white blood cells or macrophage.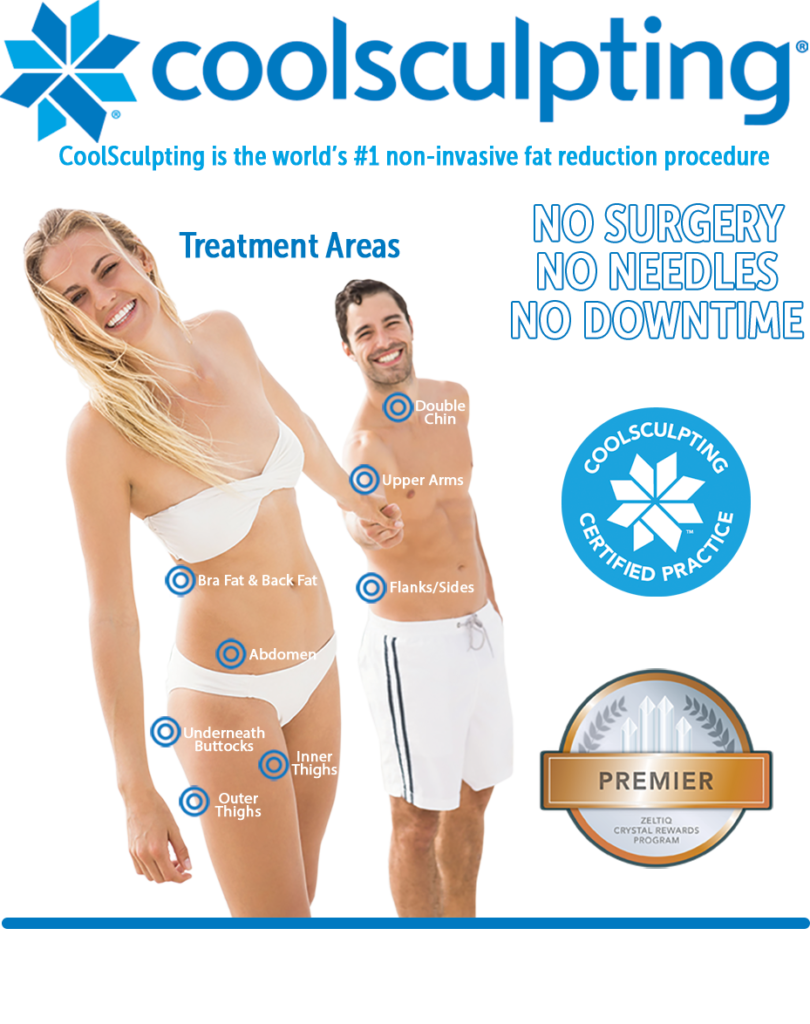 Clinical studies reflected a 25% reduction of subcutaneous fat at the treatment areas. Noticeable improvements were seen in 86% of treated patients and there was a soaring 73% satisfaction rate, the highest of all other noninvasive methods of liposis.
Needless to say, Cryolipolysis is a safe and nearly painless procedure for body sculpting. Although no method is perfect, Cryolipolysis has the most positive results for doctors and patients with minimal side effects and above satisfactory results.
WHAT IS COOLSCULPTING?
CoolSculpting or Cryolipolysis is a non-surgical treatment for elimination of fat cells often named as an alternative to liposuction.
The procedure utilizes controlled cooling to around 4 degrees Celsius to freeze stubborn fat deposits and sculpt problem areas into a more pleasing shape. The cooling process is designed to cause the death of subcutaneous fat tissue without doing damage to the overlying skin.
Cleared by the FDA in 2010, CoolSculpting is used to reduce flank and abdominal fat. Later, in 2014, the FDA also cleared the CoolSculpting system to treat subcutaneous fat in the thighs.
The device has a cup-shaped applicator with two cooling panels that are placed on the area being treated. A vacuum then pulls the fat tissue into the hand piece, which is modulated by thermo-electrics and controlled by temperature sensors. Areas are treated for approximately 45 minutes and then massaged by a technician for 2 minutes post procedure. The patient can resume normal activities immediately after a CoolSculpting treatment. Each case varies but some patients may be asked to undergo additional treatments to an area for optimal results. The flanks are generally treated with just one session, but multiple treatments may produce the best results for the back, inner and outer thighs. Each treatment requires a waiting period before additional treatments can be performed in order to allow the inflammatory process to heal.
CANDIDATES FOR COOLSCULPTING
Cryoliposis is safe for all skin types and can be repeated depending on the amount of subcutaneous fat in the area being treated. Candidates for this procedure should be within their ideal weight range, exercise regularly and maintain a healthy diet. They should have noticeable fat pockets that have not been eliminated by way of diet and exercise. These patients should have realistic expectations about the outcome of CoolSculpting and be willing to exercise and eat healthy to maintain their results.
SIDE EFFECTS
Side effects that occur from this treatment are rare and are not permanent. Redness, bruising and numbness of the skin are common but subside within one month of treatment. Numbness was investigated and proven not to be permanent. Any sensory loss subsided after only a few days. A .1% prevalence of late-onset pain was reported, occurring two weeks after the procedure, but this pain was also temporary. No side effects were encountered during a follow-up time of six months.
HOW IT WORKS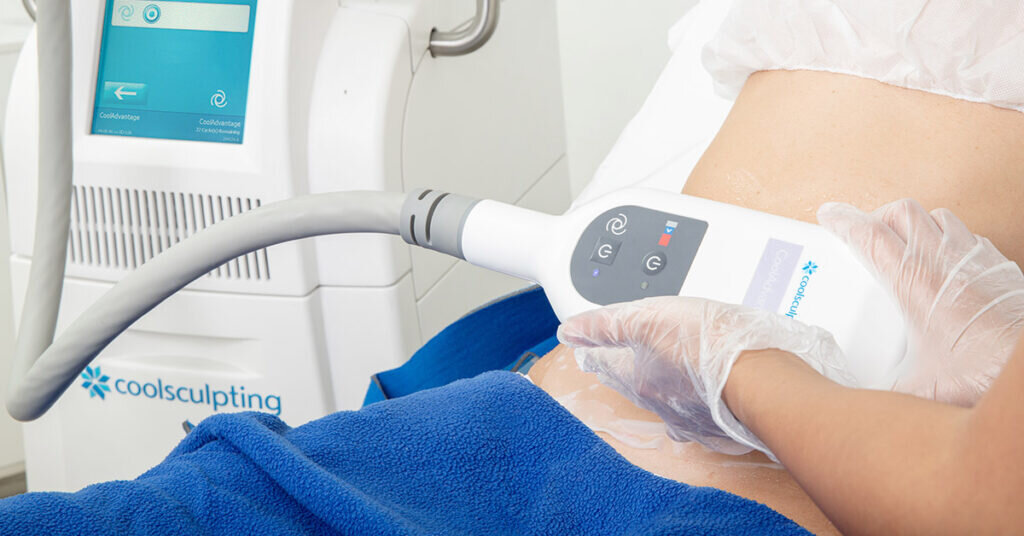 PROCEDURE
During the procedure, a vacuum applicator is placed on the skin to bring it into contact with cooling panels. Patients feel a cold sensation for a few minutes, as it produces an anesthetic effect. The fat is cooled for up to an hour and then massaged following treatment.
CONSULT WITH DR. SUAREZ
Dr. Suarez is a leading plastic surgeon in quest for the latest non-invasive techniques including CoolSculpting. Whether you find yourself a candidate for CoolSculpting or other cosmetic techniques, Dr. Suarez will provide a comprehensive evaluation of your goals and develop a unique treatment approach. The end result will be a more confident and youthful version of you. To schedule a consult or for additional information on CoolSculpting, schedule your consultation right now.