Vaginal rejuvenation is the name for a group of procedures that restore the appearance of the vagina usually after childbirth and aging.

Disease, atrophy, genetic condition, and trauma can cause your vagina to become less firm and responsive. However, the most common reason is childbirth because the vaginal muscles are forced to stretch during delivery. This can cause long term problems such as sexual dysfunction and bodily incontinence, among others. Weakened vaginal muscles can also negatively impact a woman's self-esteem and quality of life.
SUITABLE CANDIDATES
Women in general good health looking to gain confidence and well-being in the vaginal region. It is especially recommended for women who have given vaginal birth and/or over the age of 45 years.
Dr. Suarez's first consideration is YOU and your specific needs. Please schedule an appointment to discuss your particular case.
LABIAPLASTY
Vaginal Rejuvenation may include a labiaplasty, an approximately 1-2 hour surgery.
Labiaplasty is a cosmetic surgery performed on women who are unhappy with some form of their vagina. These conditions include unevenly matched inner and/or outer lips of the vagina that cause discomfort or embarrassment. We reshape the labia and/or reduce the size by removing the excess tissue from any of the four folds of the vulva. The result looks natural and the small scars are nearly invisible.
Patients have reported greater sexual satisfaction due to more confidence in their vaginal appearance.
Labiaplasty can also be the procedure of choice to treat tearing of the labia minora during childbirth or stretching from age. Also, vaginal abnormalities and congenital defects such as the malformed uterus and fallopian tubes (Mullerian Agenesis), absent vaginal passage (Vaginal Atresia), and dual sexual characteristics (intersex conditions) can be remedied.
CLITORAL HOOD REDUCTION
Sometimes women who have excess prepuce tissue (the technical name for the clitoral hood) or a small clitoral node find it difficult or even impossible to achieve orgasm.
Clitoral hood reduction is an empowering procedure for a woman.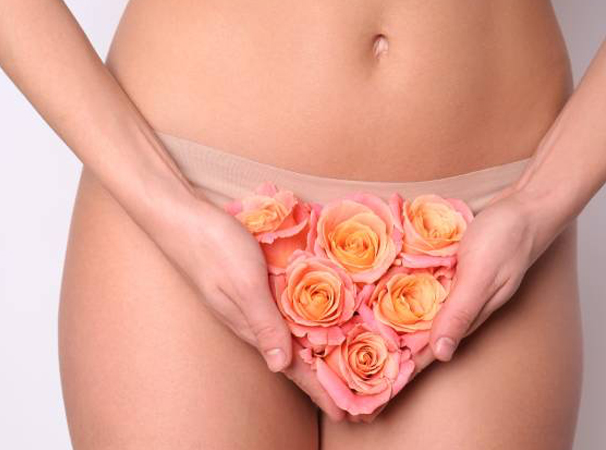 RECOVERY
Specific instructions vary based on the type of procedure(s) you opt to have performed. However, as with most surgeries, some discomfort is to be expected. Dr. Suarez will prescribe appropriate medication to alleviate pain and prevent infection.
In order for vaginal surgery to properly heal, it will be imperative that you abstain from sexual intercourse for about 4-6 weeks. Vaginal muscles can tear during sexual activity. During the recovery, you will most likely feel the most discomfort within the first few days or until swelling begins to subside. Results become visible within 2-3 weeks of your procedure.
It is important that you receive adequate rest and avoid physical strain during recuperation so that your body can properly heal. Remember that the better your post-operative care, the more effective are your recovery and results.
RESULTS
Vaginal rejuvenation results in psychosocial benefits. In one study over 95% of women reported satisfaction with improvements in appearance and/or increased sexual satisfaction. Another study measured sensitivity and found the procedure did not decrease any vaginal sensitivity.
COST OF VAGINAL REJUVENATION
After your consultation, we can provide an exact quote based on your circumstances. The procedures are generally considered elective and not covered by insurance. Ask now.