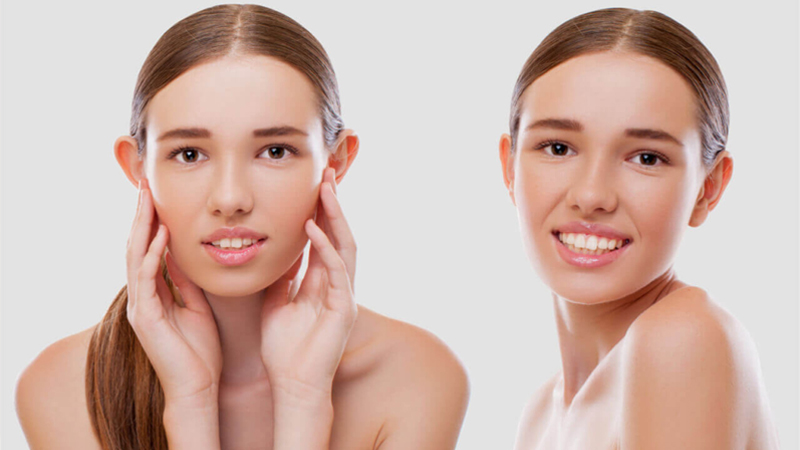 Probably one of the most common aesthetic surgery procedures is Otoplasty.
Everyone is familiar with the cruelty that children inflict upon each other at school and on the playground. People who are born with protruding or enlarged ears often experience extreme amounts of ridicule, which can result in low self-esteem, emotional problems and more. For people with these conditions, aesthetic correction is often the best solution.
One advantageous thing about Otoplasty surgery is that it can be done as soon as the ears are fully developed, which, in most cases, is around the age of 5 or 6. Although it is most commonly performed on children, adults are also candidates for these surgeries.
Ear surgery or Otoplasty, refers to the surgical and non-surgical correction of defects of the external ear or Pinna. Whether caused by blunt trauma or a congenital condition, otoplastic surgeries restore the external ear to its natural proportions by way of restructuring, repositioning and reinforcing the cartilage support framework of the external ear.
Dr. Suarez´s expertise will be relevant in deciding which option is the best depending on each patient´s particular needs. The normal ear position occurs when the external ear is less than 2cm and 25 degrees from the side of the head. When a patient has ears that exceed these measurements, they will appear to protrude from both the front and back views. The common causes of prominent ears exist alone or in combination, which varies from patient to patient. This is why it is of utmost importance for people to undergo a thorough examination and consultation before deciding on the best approach to correcting prominent ears. There are many types of prominent ears: underdeveloped antihelicak fold, prominent concha, protruding earlobe, constricted ear, cryptotic ear, macrotic ear, question mark ear, Stahl´s ear deformity to name a few. Dr. Suarez´s more than 30 years of experience will work with you to achieve the best results possible.
OTOPLASTIC CORRECTION TYPES
IN OTHER CASES, PATIENTS MIGHT NEED AN OTOPLASTIC CORRECTION. THE THREE MOST USED ARE:
EAR AUGMENTATION
For some patients, the Pinna (outer ear) is underdeveloped or absent altogether. In this case, after a thorough consultation, Dr. Suarez would add structure to these areas via cartilage tissue grafts (usually taken from the ear or rib cage).
EAR PIN-BACK
This surgery softens the protrusion of the Pinna by way of incision into the back of the ear. Excess skin is removed and re-attached after careful positioning.
EAR REDUCTION
An overall solution to enlarged ears, this involves the reduction of one or more of the elements of the ear. Incisions are hidden near the front parts of the external ear.
CONSULT WITH DR. SUAREZ
Dr. Suarez assists his patients in finding the most effective surgical procedures to meet their needs. Patients can be assured that his expertise will result in the look they desire for their ears and overall appearance.