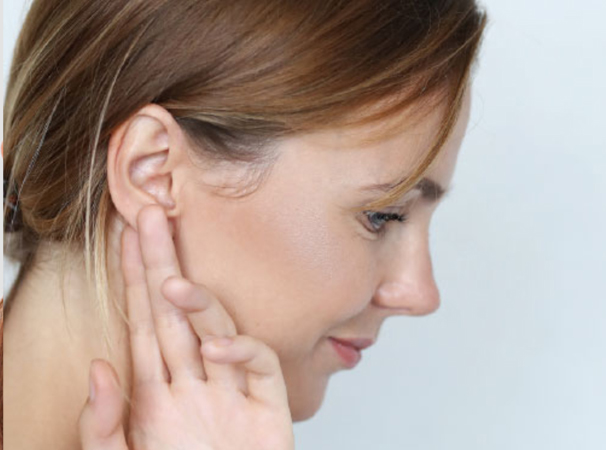 When you think of facial beauty, generally the first things that pop into mind are the eyes, nose, facial volume, and/or skin elasticity. The ears are never really a part of this grouping; however, the smallest difference in earlobe shape can dramatically affect the overall composition and beauty of your face.
Dr. Suarez can assist you with your personal case, be that congenital in nature, trauma, or heavy or large earrings earlobe repair surgery.



WHAT IS EARLOBE REPAIR?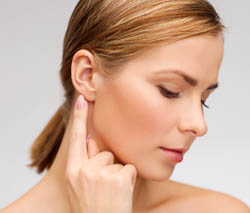 Earrings are a beautiful fashion statement, but sometimes they can cause not so pleasing aesthetic changes to the earlobes. The weight of earrings can cause the earlobe to tear, and the size can cause stretching that cannot be self-repaired. But earrings aren't the only cause of earlobe damage; trauma, age, and a bad facelift can cause unwanted changes to the earlobes. This is where earlobe repair surgery can greatly benefit those who are unsatisfied with the look of their earlobes.
Earlobe repair surgery is a procedure that repairs torn, damaged, sagging, or stretched earlobes and returns them to appearing more natural-looking and symmetric.
There is no set procedure technique since the extent of earlobe damage differs between patients, so each patient receives Dr. Suarez´s personalized procedure,tailored to address their specific needs. Earlobe repair surgery is a commonly requested procedure as earrings are not a dying trend. It requires finesse and a detailed eye for delivering natural-looking results (a skill Dr. Suarez surely has).
REASONS TO GET EARLOBE REPAIR SURGERY
Torn earlobe: Torn earlobes can be occur from heavy earrings, trauma, or piercing being pulled by children or caught on clothing.
Stretched/Gauged Earlobe: The earlobe becomes stretched from gauged piercings, and increasingly stretch the larger the gauge size.
Correction of earlobe after facelift (Pixie ear): After a facelift, the earlobe shape can change and become a dead giveaway that you've had a facelift, becoming somewhat attached to the face.
Droopy, saggy, wrinkly, or thin earlobes: This typically occurs with age as skin loses elasticity and volume.
Earlobe reduction: Some people's earlobes may not be sagging, but congenitally large in nature.
BENEFITS OF EARLOBE REPAIR
Customized procedure for your individual case
Aesthetically pleasing and proportionate earlobes
Gauged ears can be normalized
Ability to re-pierce ears
Can be performed for all ages
In-office procedure
No downtime
You can immediately return to your daily routine
IDEAL CANDIDATES
This procedure is the only option for repairing earlobes.
Ideal candidates for earlobe repair surgery are men and women who are in good health, but whose earlobes have been damaged, torn, stretch, or sag from earrings, a facelift, trauma, age, or congenital in nature. Some may not experience any of the aforementioned conditions, but simply wish to enhance the appearance of their earlobes or have asymmetrical earlobes. Earlobe repair can be performed for patients of any age who wish to repair or change the look of their ears and make them more aesthetically pleasing.
PROCEDURE
Earlobe repair surgery, which is virtually painless, is performed in office under local anesthesia and typically takes less than an hour.
The technique used varies between patients as each injury or tear is different, but it is commonly sutured in a Z-plasty pattern which sutures the inner and outer layers of skin and fatty tissue together. If the piercing hole stretch is too large because of gauges, the connecting portion of the earlobe may be cut and then sutured with this technique as well. Drooping or thin earlobes have the option of surgical or non-surgical repair.